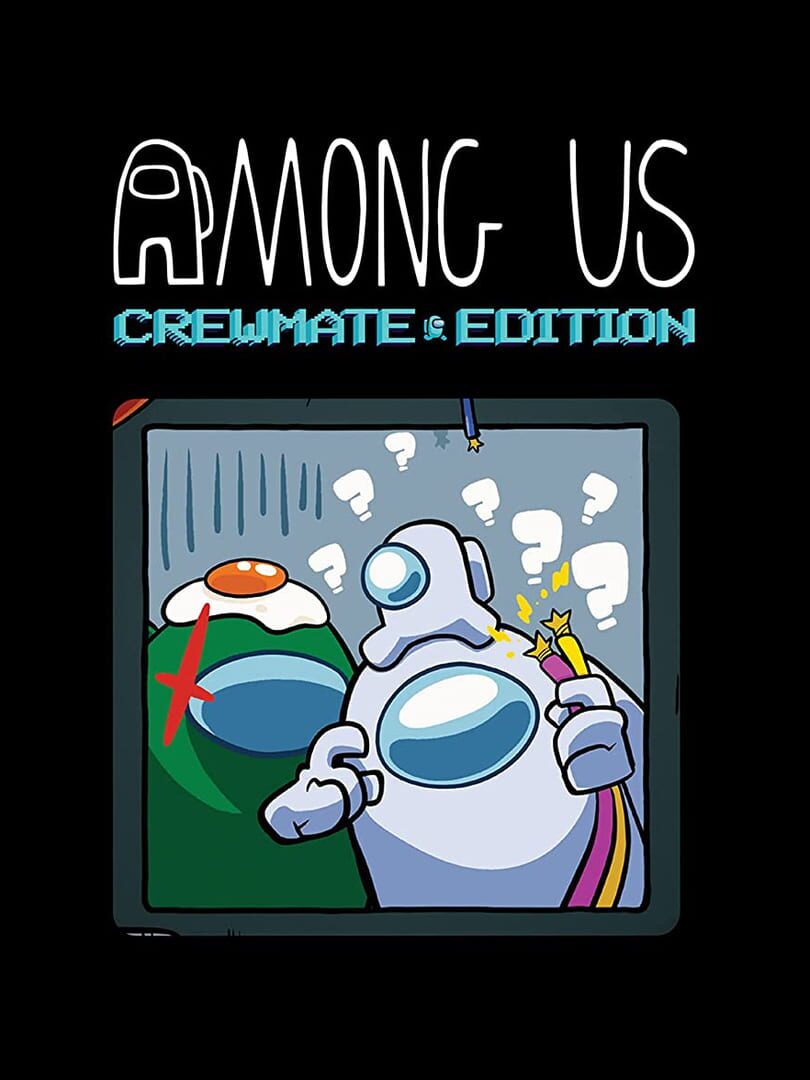 Switch
Among Us Crewmate Edition
(ESRB - Crewmate Edition, Revision 000)
Dec 21, 2021
Comments:
Version on cart is 2021.9.14.

Couldn't test local play.

So for a single player, all you can do with this cartridge is change your name by clicking ZL on the main menu.
Also accessible is "how to play" which gives instructions of how to play the game.
Last but not least, free-play. With free play, the player is able to select the four main maps (The Skeld, MIRA HQ, Polus, or the Airship). Once the player is loaded into the map of their choice, you are able to move around and accomplish tasks. Once all available tasks are completed, a message comes up stating: "Normally the Crew would have just won because the task bar is full. For free play, we issue new tasks instead." Once you complete those tasks, the same message appears, and you can continue to do that over and over again. The character is really slow on free play as well. For those familiar with the game, the players speed can be made faster during online matches. But free play doesn't allow any manipulation of the speed.

Additionally, there are dummy characters that are around the map. These would have been cool if they moved around, one being the imposter and the others being crewmates, but the dummy's just stand there and don't move at all. Therefore, it's just the player doing tasks.
Also, free play doesn't allow the player to test out being the imposter.

Unless there are several people that have the cartridge to play with one another locally, there is not much you can do with this release.

No DRM, no frame rate issues, played on OLED Switch handheld mode during this test.
Tested by DoesItPlay on OLED Switch
Carts revisions:
| Revision | Version on cart | Front cart code | Download size for update | Comments |
| --- | --- | --- | --- | --- |
| 000 | 2021.9.14 | LA-H-A2NAB-EUR | 999.0 MB | Download updates to version 2023.10.24.1 |
| 000 | 2021.9.14 | LA-H-A2NAB-USA | 999.0 MB | Download updates to version 2023.10.24.1 |