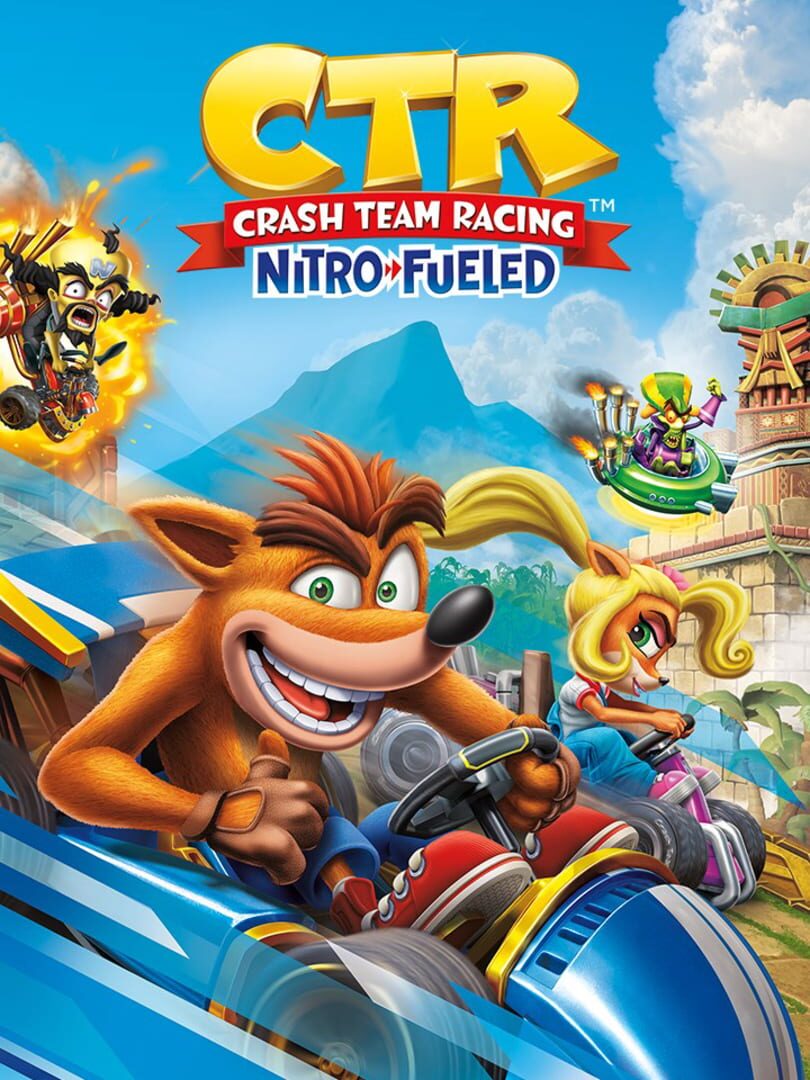 Switch
Crash Team Racing: Nitro-Fueled
(ESRB - Standard, Revision 000)
Jun 21, 2019
Publishers:
Activision Blizzard
Activision
Comments:
Version 1.0.0 on cart.

The modes on the cartridge are: 1-4 player split-screen, Adventure, Single Race, Cup Race, Battle, Time Trial, Relic Race, CTR Challenge, Crystal Challenge, Scrapbook.

All CTR classic tracks are included and 10-13 additional remade nitro kart tracks are also on cart. The nitro kart tracks cannot be selected in adventure but can be played via other game modes.

The adventure mode runs at a smooth 30 FPS, with no noticeable frame drops. Entire adventure mode was completely playable off cart. Load times were relatively quick between 5-15 seconds.

In 1-4 splitscreen co-op the visuals are downgraded to allow multiple screens, but performance-wise game seemed to run smoothly.

In terms of updated content, the game has received multiple DLC since launch. Drift characters are not on cart. There are more than 20 DLC characters, and some DLC tracks. which are also not on cart.
Tested by DoesItPlay on OLED Switch
Carts revisions:
| Revision | Version on cart | Front cart code | Download size for update | Comments |
| --- | --- | --- | --- | --- |
| 000 | 1.0.0 | LA-H-AST4A-EUR | 3.4 GB | Download updates to version 1.0.15 |
| 000 | 1.0.0 | LA-H-AST4A-USA | 3.4 GB | Download updates to version 1.0.15 |