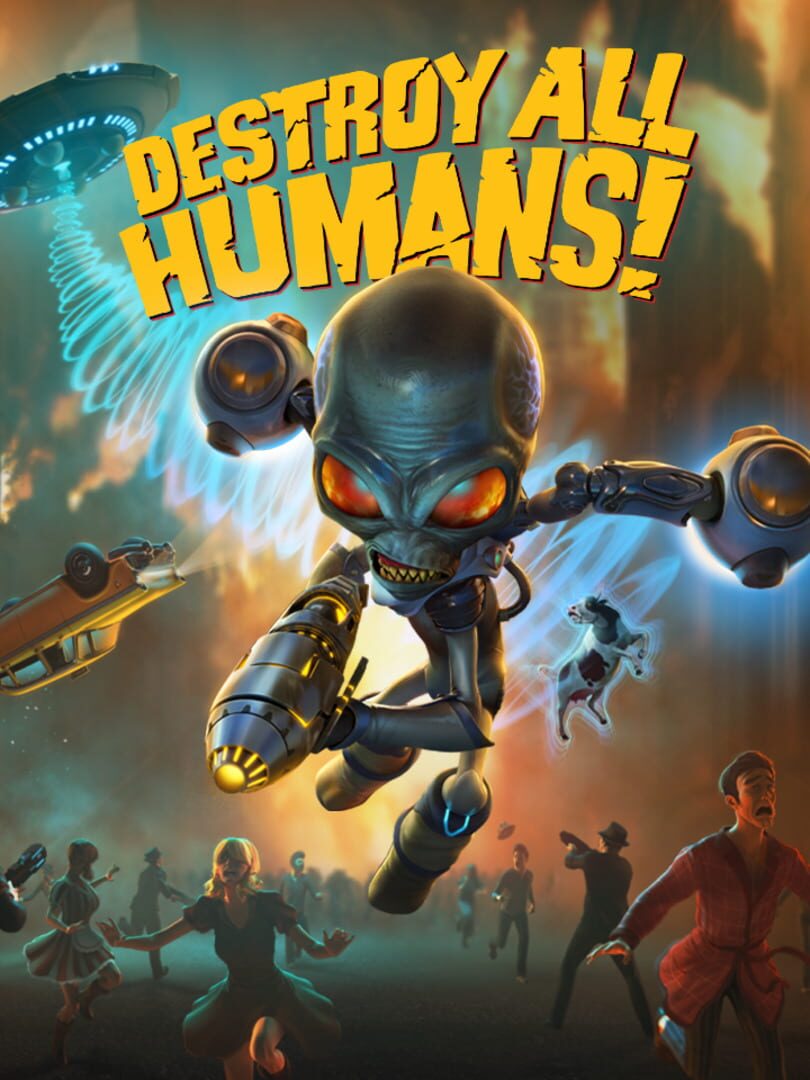 Switch
Destroy All Humans!
(ESRB - Standard, Revision 000)
Jun 29, 2021
Comments:
Completed the game 100%.

Version 1.0.0 on cart.

Game is running steadily at 30fps, except for when the screen gets really busy.
Framerates take a more noticable hit on the final boss.
Mostly played handheld, although, switched to docked to complete the final boss – still the frame rate drops during the boss encounter as well.

Noticed quite a bit of pop-in, both during gameplay and during cutscenes.
The image can sometimes look blurry on the OLED screen.

Ultimately, the game is fully playable from the cart with some hiccups.
Tested by DoesItPlay on OLED Switch
Carts revisions:
| Revision | Version on cart | Front cart code | Download size for update | Comments |
| --- | --- | --- | --- | --- |
| 000 | 1.0.0 | LA-H-A2BPA-USA | 532.0 MB | Download updates to version 1.0.1 |
Also tested on: