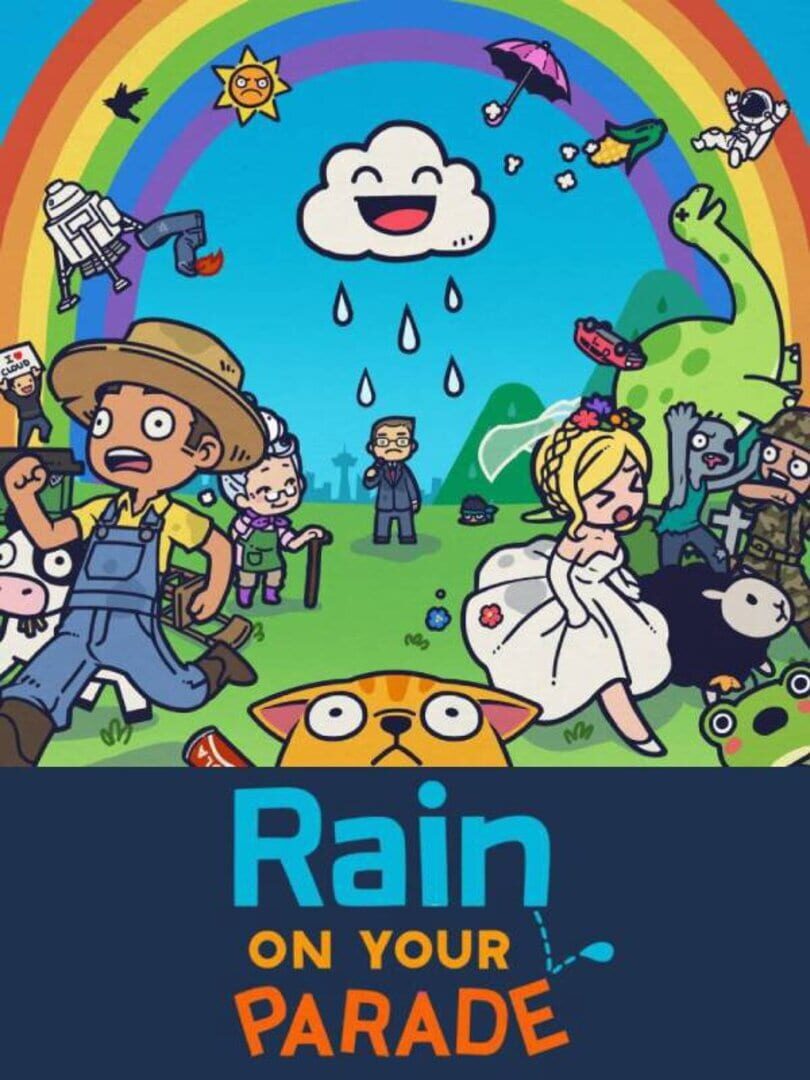 Switch
Rain on Your Parade
(ESRB - Premium Edition Games)
Apr 15, 2021
Fighting
Puzzle
Simulator
Adventure
Indie
Arcade
Comments:
For the physical cart, it is already on version 1.28 with no further updates needed at the time of testing (mid October 2023) and all DLC is on the cart. Main game and DLC completed with the majority of the objectives.
New game plus is on the cartridge but it was mostly new objectives to complete on the same levels.
This game is able to be completed only with minor issues to keep in mind.
Played all in handheld mode.

List of minor issues:
•Minor framerate hiccups at The Grocer" level while bringing 200 items.
• If you have the checklist while in some levels like a cutscene, the checklist can take up some of the space of the cutscene itself (this occurred in the level, "Reign on Your Parade")
•In the "Reign on Your Parade" level, if you strike down a fire with your lightning on the trees, they will spread and make a decent FPS drop, but nothing game breaking.
•In the level, "Shump" the game seemed like it prolonged the stay a bit longer then usual, but it did eventually come off as complete so be patient ahead of this level.

Thank you to Premium Edition Games for a review copy.


Tested by DoesItPlay on OLED Switch
Carts revisions:
| Revision | Version on cart | Front cart code | Download size for update | Comments |
| --- | --- | --- | --- | --- |
| 000 | 1.2.8 | LA-H-A3ESG-USA | N/A | Complete on cart |