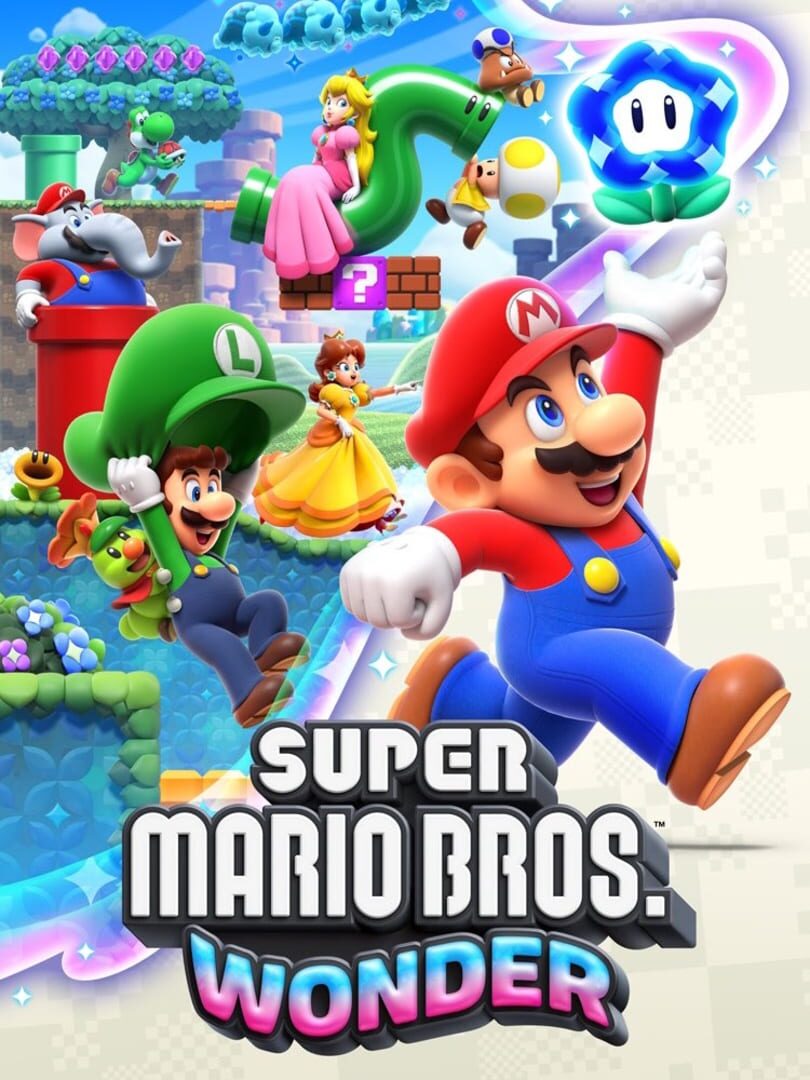 Switch
Super Mario Bros. Wonder
(ESRB - Standard)
Oct 20, 2023
Comments:
Cartridge
Front:LA-H-AQMXS-USA
Back:AQMXA41S000

Languages
Voices: English, French(France/Canada), German, Spanish(Spain/Latin America),
Italian, Dutch, Portuguese(Portrugal/Brazil),
Russian, Japanese, Traditional Chinese, Simplified Chinese, and Korean.
Text and menus: this will change to match your systems region, there is no option to change this through the in-game menus.

1.0 is the current version no updates available at the time of this test (mid October 2023).
Game was completed 100%
All levels completed.
All alternative goals discovered.
All Wonder seeds and Flower coins collected.
All badges unlocked and used at least once.
Ended every level at the top of the flag pole.
All Captain Toad locations discovered.
All standees purchased.

No performance or bugs observed.
Played almost completely in docked mode.
Played mostly in 2 player couch co-op.

Yoshis and Nabbit act as an easy mode for players who might need some assistance. They do not take damage from enemies, only insta kill environmental hazards.
Tested by DoesItPlay on Base Switch
Carts revisions:
| Revision | Version on cart | Front cart code | Download size for update | Comments |
| --- | --- | --- | --- | --- |
| 000 | 1.0.0 | LA-H-AQMXA-JPN | N/A | Complete on cart |
| 000 | 1.0.0 | LA-H-AQMXA-USA | N/A | Complete on cart |